Diagnosing And Managing
Sickness with Compassion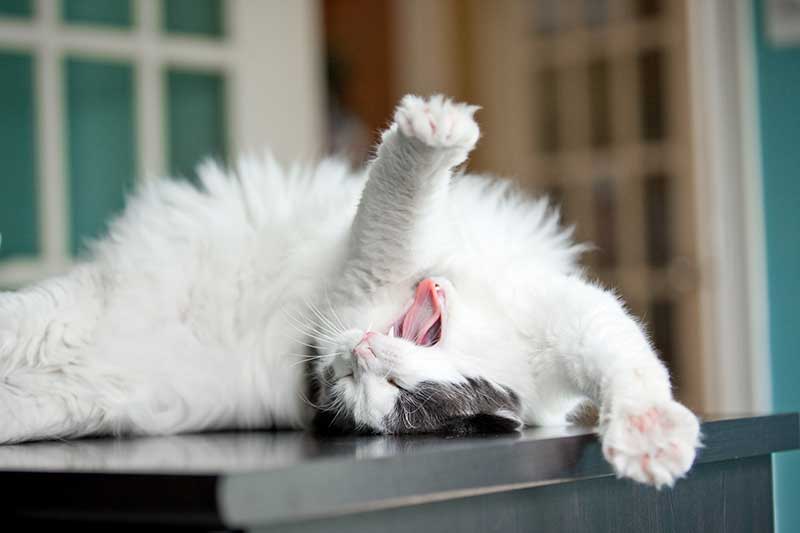 You know your pet best, and that's why you're the first to know when something seems off or they aren't feeling well. Maybe you'll notice a slight change in their eating habits or energy level. Perhaps it's more obvious because they can't keep food down or refuse to drink. If these issues arise, contact your All Critters Veterinary Hospital team, because we're here to help your critter through any acute or chronic sickness or disease.
Bringing in Your Sick Critter
If you observe your pet acting sick at any time, please give us a call right away. Your call will go directly to our triage team to find you an appointment or provide a referral. If you're a current patient, our priority is to try to see your critter on the same day or next day. At your visit, our veterinary team will perform a thorough examination of your pet, order any labs or diagnostics, and gather all of your observations and answer questions so we can get your critter feeling better.
Compassionate Care for
Chronic Diseases
Dr. Valerius and our veterinary team have the tools to diagnose, monitor, and provide ongoing care and support for chronic diseases in a variety of animals. We're also happy to provide second opinions, giving families the assistance and reliability they need.
We know our sick critters may require frequent appointments. We don't want your pet to have to wait until the next wellness appointment to talk about any issues arising from their illness. Sometimes they may need a minor diet or medication adjustment or maybe a new medication altogether, so we're committed to making convenient appointments to keep your pet's care on track.
Referrals and Recommendations Due to Closures
If we happen to be closed, here are our recommendations for where you can go:
Phone: (614) 292-3551
Hours: Please check website
Species: Cats and Dogs
Phone: (614) 870-0480
Hours: Please check website
Species: Cats, Dogs, and Exotics
Here to Help You and Your Critter
If you have concerns about your pet's health or need a second opinion, give us a call or send us a text so we can get your critter in as soon as possible.